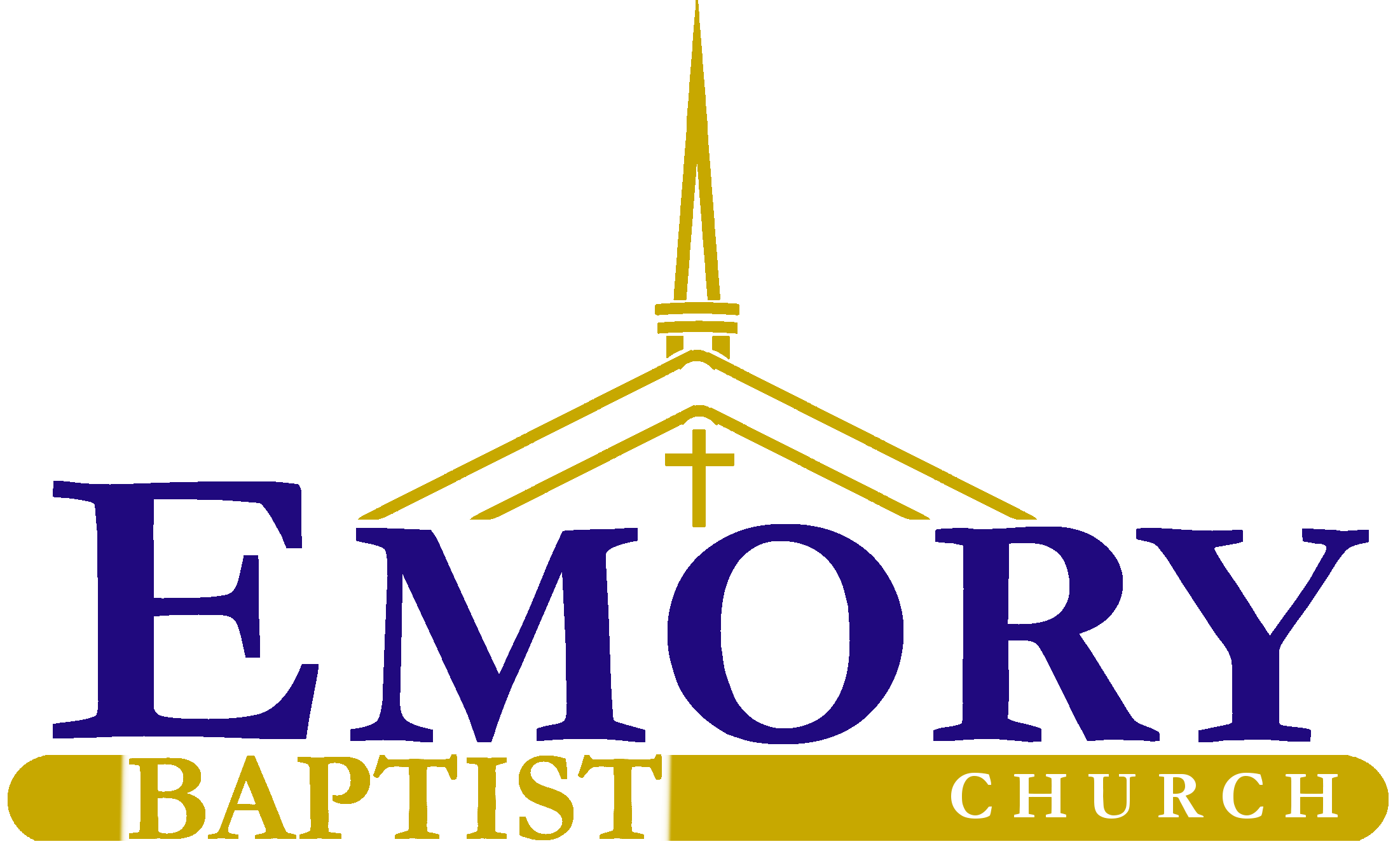 We are in week 3 of our RISE UP! Capital Campaign.  In the recent weeks, we have begun studying the book and story of Nehemiah.  Two weeks ago, we were challenged to RISE UP! And Remember God's Faithfulness.  Last week, we were challenged to RISE UP! And Kneel Down.  That was a reference to prayer.
By the way, we still have available 1-hour time lots for our weekly prayer room and our 24-hour prayer vigil scheduled for October 15-16.  Brothers and sisters, if you are retired or determine your own work schedule, help me understand why you aren't part of our weekly prayer room ministry.  Furthermore, with the 24-hour prayer vigil happening on Saturday and Sunday morning, it should not take us long to fill all of those time slots.
Today, we turn our attention to Nehemiah 2:1-8, and consider the challenge of RISE UP! And Reclaim God's Vision, and vision is important.  I know that you are familiar with KJV of Proverbs 29:18.
18 Where there is no vision, the people perish.
What was God's vision in Nehemiah 2?
Exposition
In verse 1, we see that this scene takes place approximately 4 months after chapter 1.  Back in the chapter 1:1, we saw that the time marker was the month of Chislev.  That is our November and December.
Here in 2:1, it is the month of Nisan.  This our March and April. 
Also in this first verse, we see Nehemiah doing his job.  Remember, he was the king's cupbearer.  A cupbearer was a trust individual whose job was to drink the king's drink and eat the king's food to make sure it was safe for the king.
Nehemiah took the cup of wine after he had tasted it, and gave it to the king.  However, the king noticed something about Nehemiah that he had never seen before.  Nehemiah was sad, and the king could tell it.
When asked why, Nehemiah became deathly afraid.  He didn't want the king to think his sadness had anything to do with him. 
In verse 3, we see the reason for his sadness.  He was grieved at the state of Jerusalem.  Remember, King Nebuchadnezzar ransacked Jerusalem in 586 BC, and it had laid in ruins for 140 years. 
Without saying the name of the city, he said the place where his fathers' tombs were laid in waste.  Furthermore, the gates had been burned with fire.  In case you are thinking about gates that we are accustomed to, these were wooden gates.  In verse 4, King Artaxerxes asked what Nehemiah wanted him to do.
To be clear, God's vision was Jerusalem, His holy city, to be safe and secure.  Consequently, He put that vision in Nehemiah's heart, and Nehemiah's part was then to rebuild the walls and gates. 
Here at Emory Baptist Church, what is our vision?  Our vision is to love God, love people, and make disciples.
Of course, the first step in making disciples is evangelism, and if you were here last Sunday, you remember how I demonstrated the importance of evangelism children and teenagers because once they turn 18 years of age, there is only a 16% chance that will be saved as adults. 
Consequently, God's vision is to save the children and teenagers of Rains County.  A Family Life Center can be a tremendous resource and tool in aiding that effort. 
That is the big picture goal…making disciples.  However, what is the specific goal of RISE UP?  You can find it on page 8 of your RISE UP! booklet: To pay for the entire cost of our Family Life Center in a three-year period beginning November 2022 by engaging every member of Emory Baptist Church in biblical financial stewardship.
Therefore, how do we accomplish our vision in light of God's vision?  What did Nehemiah do?  Look at verse 4.
Nehemiah prayed, 2:4.
So I prayed to the God of heaven.
Nehemiah's normal practice was to pray.  He prayed here, and we saw him pray last week.
Do you remember the contents of his prayer? He asked for God's attention.  What is a great way to get God's attention in prayer?  Tell Him how great He is.
Next, Nehemiah confessed his and Israel's corruption or sin.  In short, they were disobedient to God's commands given to them through Moses. 
What are your sins to confess specifically as it relates to RISE UP?  Are you guilty of fear or doubt or self-indulgence?
Finally, he petitioned God for prosperity.  Nehemiah prayed for God to prosper him in his efforts to rebuild the walls and gates. 
What would prosperity or success for us look like in this capital campaign?  Join me in praying for our construction costs to be no more than $225/square foot.  Join me in praying for every single EBC Family to live out biblical, financial stewardship, and that starts with giving and working toward tithing. 
Finally, join me in praying for God to provide every single cent to pay for our Family Life Center in a three-year period.  Humanly, it can't be done, but when you call on the Lord God Almighty who owns the cattle on a thousand hills and can feed 5,000+ people with 5 biscuits and 2 sardines, He can turn our impossible to possible. 
Nehemiah planned, 2:4-8a
5 And I said to the king, "If it pleases the king, and if your servant has found favor in your sight, I ask that you send me to Judah, to the city of my fathers' tombs, that I may rebuild it."  6 Then the king said to me (the queen also sitting beside him), "How long will your journey be? And when will you return?" So it pleased the king to send me; and I set him a time.  7 Furthermore I said to the king, "If it pleases the king, let letters be given to me for the governors of the region beyond the River, that they must permit me to pass through till I come to Judah, 8 and a letter to Asaph the keeper of the king's forest, that he must give me timber to make beams for the gates of the citadel which pertains to the temple, for the city wall, and for the house that I will occupy."
When the king asked Nehemiah what he wanted or needed, he had obviously been thinking about it and planning it out.  Verse 5 says that Nehemiah told the king that he wanted to go and rebuild the city.
Of course, the king asked some details questions about timing, and then Nehemiah make some more requests of the king.  Verse 7 says that he requested some letters of permission and protection as Nehemiah traveled into enemy territories. 
Verse 8 is how we know that Nehemiah was rebuilding and repairing wooden walls and gates.  He needed access to king's forest.
At least since August 2008, I believe EBC has been planning for where we are today.  Keep in mind, that is at least 14 years in the making.
Slide 1: August 24, 2008-First worship service in existing facility
Slide 2: May 23, 2010-EBC votes to establish our first Family Life Center Committee
Slide 3: May 15, 2011-EBC votes to purchase first of 4 lots on the east side of Ravine Street for future growth
Slide 4: August 17, 2014-EBC votes to build a Family Life Center
Slide 5: August 17, 2014-EBC votes to purchase the second of 4 lots on the east side of Ravine Street for future growth
Slide 6: November 16, 2014-EBC votes to call Richard Piles as their 29th pastor
Slide 7: July 2017-EBC is completely debt free having paid off our note on this main building
Slide 8: 2017-EBC acquired the Avon Rice property on this city block
Slide 9: January 2020-EBC votes to purchase the Wright property on this block
Slide 10: December 2020-EBC votes to hire Godwin Design Architects for our Family Life Center
Slide 11: January 2021-FLC Committee received input from the congregation on the design of the FLC through multiple bulletin inserts and multiple listening sessions
Slide 12: March 20, 2022-EBC votes to approve GDA's design for our FLC
Slide 13: March 20, 2022-EBC votes to establish the Capital Fund-Raising Team for the FLC
Slide 14: September 18, 2022-RISE UP! Capital Campaign begins for 6 weeks
Slide 15: September 25, 2022-EBC votes to purchase third and fourth lots of 4 on the east side of Ravine Street for future growth
Brothers and sisters, we have not rushed to where we are today.  As a matter of fact, we have been planning, like Nehemiah, for 14+ years moving closer to our goal.
And the king granted them to me according to the good hand of my God upon me.
At the end of verse 8, Nehemiah said the king granted his request.  Why did he do this?  He granted his request because he perceived or trusted that God was leading Nehemiah.
Brothers and sisters, sooner or later, as it relates to our FLC and how to pay for it, you are going to have to perceive whether or not your leaders are being led by God.  Is your pastor following the Lord?  Are you deacons following the Lord?  Is your Family Life Center Committee following the Lord?  Is your Capital Fund-Raising Team following the Lord? 
If no, then sit back and do nothing but watch.  If yes, then it is incumbent upon you to follow your leaders as they follow the Lord.
Here is one couple that doing just that.