Episodes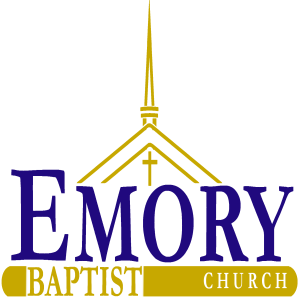 Sunday May 16, 2021
Sunday May 16, 2021
In September, I will have been pastoring a local church for 16 years.  As you can probably imagine, I have officiated a few funerals during that time.
Of church member funerals, some very well-known songs are often chosen to be sung or played during the service.  How Great Thou Art is a popular choice.  Amazing Grace is a popular choice.  However, in my mind, it seems that the most popular choice, or at least close to the top, is Beulah Land.  See Isaiah 62:4.
4 You shall no longer be termed Forsaken, Nor shall your land any more be termed Desolate; But you shall be called Hephzibah, and your land Beulah; For the Lord delights in you, And your land shall be married.
In addition to Beulah Land being sung at many church member funerals, John 14:1-3 is a very popular Scripture text that is chosen.  Why?  I think it is because it speaks of heaven.
1 "Let not your heart be troubled; you believe in God, believe also in Me. 2 In My Father's house are many mansions; if it were not so, I would have told you. I go to prepare a place for you. 3 And if I go and prepare a place for you, I will come again and receive you to Myself; that where I am, there you may be also.
Followers of Christ love, or at least should love, to think about heaven and the eternal state.  This morning, we are going to do just that. 
Today, we are going to see a preview of heaven.  Then, in the coming weeks, we are going to see some details of heaven.
Remember, we have considered the rapture of the Church.  We have considered the seven-year earthly tribulation.  We have considered the return of Christ.  We have considered the Battle of Armageddon.  We have considered millennium.  Now, it is time to consider eternity. 
A Summarization of the Eternal State, Revelation 21:1-4
1 Now I saw a new heaven and a new earth, for the first heaven and the first earth had passed away. Also there was no more sea. 2 Then I, John, saw the holy city, New Jerusalem, coming down out of heaven from God, prepared as a bride adorned for her husband. 3 And I heard a loud voice from heaven saying, "Behold, the tabernacle of God is with men, and He will dwell with them, and they shall be His people. God Himself will be with them and be their God. 4 And God will wipe away every tear from their eyes; there shall be no more death, nor sorrow, nor crying. There shall be no more pain, for the former things have passed away."
In verse 1, John says he saw a new heaven and a new earth because the first heaven and the first earth had passed away.  The first heaven and the first earth are what we have now, but when will they pass away?  Revelation doesn't tell us, but 2 Peter 3 does.
10 But the day of the Lord will come as a thief in the night, in which the heavens will pass away with a great noise, and the elements will melt with fervent heat; both the earth and the works that are in it will be burned up. 11 Therefore, since all these things will be dissolved, what manner of persons ought you to be in holy conduct and godliness, 12 looking for and hastening the coming of the day of God, because of which the heavens will be dissolved, being on fire, and the elements will melt with fervent heat? 13 Nevertheless we, according to His promise, look for new heavens and a new earth in which righteousness dwells.
Therefore, after Jesus comes back and before eternity begins, the first heaven and the first earth will pass away, and there will be no more sea.  They pass away because they are tainted with sin, but specifically, why will there be no more sea? 
It is hard to say, but it may something to do with the anti-Christ coming from sea in Revelation 13.  It may have something to do with being the place of the dead in Revelation 20.  The bottom line is that Scripture isn't clear.
In verse 2, John saw the holy city, the New Jerusalem coming down out of heaven from God, and he compared her to a bride adorned for her husband.  Again, as I said two weeks ago, don't simply pass over the significance of this analogy of a wedding and a marriage that has one bride and one groom.  We can probably conclude that John uses this analogy because the holy city will be the home of bride of Christ, His Church. 
The absolute greatest fact about heaven is revealed in verse 3.  Heaven will mean the presence of Christ.  In verse 3, He is called the Tabernacle of God which reminds of the Old Testament.  However, it also reminds of John 1:14.
14 And the Word became flesh and dwelt among us, and we beheld His glory, the glory as of the only begotten of the Father, full of grace and truth.
In His first coming, Jesus became flesh and dwelt or tabernacled among us.  He will do that again in heaven. 
Then in verse 4, the eternal state will be a return to Genesis with the new heaven and the new hearth, it will be the presence of God with the Lord Jesus, and it will be the absence of sorrow with no pain.
Verse 4 is one of our favorite and most comforting verses in all of the Bible.  The followers of Christ are certainly in view.
Think about this life.  Unfortunately, it is full of sorrow and pain.  However, that won't be true in the life to come.  There will be no illness.  There will be no death.  There will be no betrayal.  There will be no abuse.  There will be no loss.  What is impossible now will be reality then for then for those with a home in heaven. 
The Transformation of Every Thing, Revelation 21:5
5 Then He who sat on the throne said, "Behold, I make all things new." And He said to me, "Write, for these words are true and faithful."
You might be wondering how will there be no sorrow and no pain.  The answer is in verse 5.  Jesus said He will make all things new. 
Here is what I know about this transformation just from one verse.  First of all, in heaven, Jesus will be in charge.  It won't be me.  It won't be you.  It won't be anyone other than Him.
Second, His promise leaves nothing out.  There are no exceptions.  He said, "I will make ALL things new."  There is no need to elaborate.  Heaven will be the transformation of every thing.
Third, this promise is a promise made and a promise kept.  It hasn't happened yet, but it will.  These words are faithful and true.
The Invitation to Experience Life, Revelation 21:6-8
6 And He said to me, "It is done! I am the Alpha and the Omega, the Beginning and the End. I will give of the fountain of the water of life freely to him who thirsts. 7 He who overcomes shall inherit all things, and I will be his God and he shall be My son. 8 But the cowardly, unbelieving, abominable, murderers, sexually immoral, sorcerers, idolaters, and all liars shall have their part in the lake which burns with fire and brimstone, which is the second death."
Finally, in our last three verses for today, there is an invitation to experience life and eternal life.  In verse 6, Jesus is the Alpha and Omega.  Those are the first and last letters of the Greek Alphabet. He is the beginning and the end.
He was there in the beginning and was the Creator.  He will be there in Heaven in the end for eternity, and He invites anyone who thirsts to come to the fountain of the water of life. 
He isn't talking about physical thirst but spiritual thirst.  That may be you this morning.  Is there something more to this life?  Are you missing something?  Are you not at peace with your Creator?  Come to Jesus and thirst no more.
Through Jesus, God promises to adopt you and become YOUR heavenly Father, and for those who lives are characterized by cowardliness, unbelief, anger, murder, sexual immorality, sorcery, idolatry and lies, He is not their heavenly Father. 
They will be experience the second death.  That is dying spiritually and spending eternity in hell, the lake of fire.