Episodes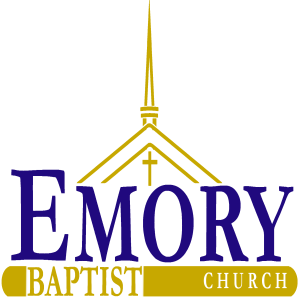 Sunday Jul 11, 2021
Sunday Jul 11, 2021
If you have your Bibles this morning, please take them and find 2 Peter 1:12-21.  I want to share a message with you entitled, "Remember, Remember, Remember…You Can Trust God the Bible!"
Today will be our third message in our study of 2 Peter.  In the first, Peter told us that at salvation, God gave us everything we need to live a life of godliness.  That included the knowledge of God, the power of God, the promises of God, the nature of God, and the protection of God.
In the second, Peter told us that because of the Holy Spirit dwelling in us, we need to cultivate our faith in the process of sanctification by growing in our virtue and knowledge and self-control and perseverance and godliness and brotherly kindness and love. 
Today, Peter is going to tell us that we can trust God's Word, and this is very important today and was very important then.  God's Word has always been under attack as to its reliability, and especially by the false teachers that we will be introduced to next Sunday.
Exposition
Beginning in verse 12, Peter tells us his rationale for writing.  His first reason is because you are saved.  That is what he means with "For this reason."  That is also what he means with "you know and are established in the present truth."
His second reason for writing is because we are prone to forget.  Notice the word "remind" in verses 12, 13, and 15. I often tell Christy that I have forgotten more than I know.  God teaches us a lesson, but we forget. 
Peter is writing to remind us.  Keep in mind this is his second letter, and gospel of Mark is written from his perspective.  Perhaps he had these in mind as ways that he would remind us.
His third reason for writing is because he was about to die.  That is what he says in verses 13 and 14.  How did he know this?  Jesus showed him.
At the time of this letter, Peter was probably in his seventies.  He was probably in a Roman prison cell and put there by Nero.  Perhaps he was thinking about John 21:18 as church history tells us that he was crucified upside down per his request because he was not as good as Jesus.
18 Most assuredly, I say to you, when you were younger, you girded yourself and walked where you wished; but when you are old, you will stretch out your hands, and another will gird you and carry you where you do not wish."
By the way, just as the Lord knew the time of Peter's death, He knows the time of yours.  See Job 14:5.
5 Since his days are determined, The number of his months is with You; You have appointed his limits, so that he cannot pass.
God has numbered your days.  I hope that alleviates any fear you might have of living life to its fullest. 
I had a church member tell me one time that she was afraid of going on an international mission trip because of the flying that was involved.  She thought that was too risky.  I politely reminded her that when her days were completed, God can take you just as easily at home as He can in an airplane. 
Beginning in verse 16, Peter tells us the reasons why we can trust God's Bible.
You can trust the Bible because of Jesus's Transfiguration, 2 Peter 1:16-18.
16 For we did not follow cunningly devised fables when we made known to you the power and coming of our Lord Jesus Christ, but were eyewitnesses of His majesty. 17 For He received from God the Father honor and glory when such a voice came to Him from the Excellent Glory: "This is My beloved Son, in whom I am well pleased." 18 And we heard this voice which came from heaven when we were with Him on the holy mountain.
In verses 16-18, Peter recounts his personal experience of the Transfiguration, and this personal experience is not a cunningly devised fable or myth.  Peter gives a summary here, but the full account is in Matthew 17:1-8. 
This personal experience was a preview of heaven after the second coming of Christ.  What does it teach us?  In, what did Moses and Elijah represent?  Moses represented the Law.  Elijah represented the prophets. 
Next, notice Peter's comments in 17:4. What was Peter thinking?  He was thinking Moses, Elijah and Jesus were equal.
However, look at 17:5-8.  God said, "Hear Him."  He doesn't say hear Moses or Elijah but hear My Son.
Finally, who is left all alone in 17:8?  It is Jesus Christ.  He is our only hope for salvation and our only standard for life and living because God endorsed Him as such.
You can trust the Bible because of Scripture's Illumination, 2 Peter 1:19.
19 And so we have the prophetic word confirmed, which you do well to heed as a light that shines in a dark place, until the day dawns and the morning star rises in your hearts.
God's prophetic word is not just the OT prophets but the entirety of Scripture, and it tells us what is going to happen in the future, and is confirmed when it happens.  It shines light in dark places, and God's prophetic word will continue to be confirmed until the return of Christ, the Morning Star.
However, God's Word not illuminates the future.  It also illuminates or sheds light on how to have a godly marriage and how to raise your children and how to manage your money and how to conduct your lives and how to treat others.
You can trust the Bible because of God's Inspiration, 2 Peter 1:20-21.
20 knowing this first, that no prophecy of Scripture is of any private interpretation, 21 for prophecy never came by the will of man, but holy men of God spoke as they were moved by the Holy Spirit.
No prophecy of Scripture is a matter of one's own interpretation.  Said another way, "No individual is entitled to interpret prophecy, or Scripture generally, according to his or her personal whim."  The meaning of Scripture is objective, not subjective.
John Piper, "The meaning of Scripture does not change with every new reader or every new reading.  It cannot be twisted to mean whatever we like.  It is what it is, unchanging and unending…there is a true meaning and there are false meanings and we must submit our minds to trace out what is really there rather than presuming that whatever pops into our minds at our first reading is the true meaning."
1:21 confirms that the Bible does not just contain the words of God, but it IS the Word of God full and complete.  The authors were men moved by the Holy Spirit spoken to by God. 
It wasn't just Peter, but Peter under the superintendence of God.  It wasn't just Paul, but Paul under the superintendence of God.  All of the 40 plus authors were under the superintendence of God when they wrote.
Moved by the HS is word that means putting wind in the sails.  The authors put up their sails by writing according to their personalities and experiences, but the HS put the wind in those sails.  They were inspired by God.
Conclusion
I have already said that you can trust God with your marriage and your children and your money and your daily living.
However, let me close with these two applications.  First, you can trust the Bible when it says that sin separates you from a holy God, but God doesn't want you to stay separated.  Therefore, He sent Jesus to die on the cross because He loves you that much and wants to have a personal and saving relationship with you.
Second, if you have been saved, you can trust the Bible when it says the HS now lives within you.  Scripture calls Him our Comforter, and regardless of your trial and or tribulation, the HS wants to comfort you and remind you of God's love for you. 
You can also trust the Bible when it says that God will never leave you or forsake you.  He may not take you out of a trial, but He is right there with you in the middle of it.
Remember, remember, remember…you can trust the Bible!