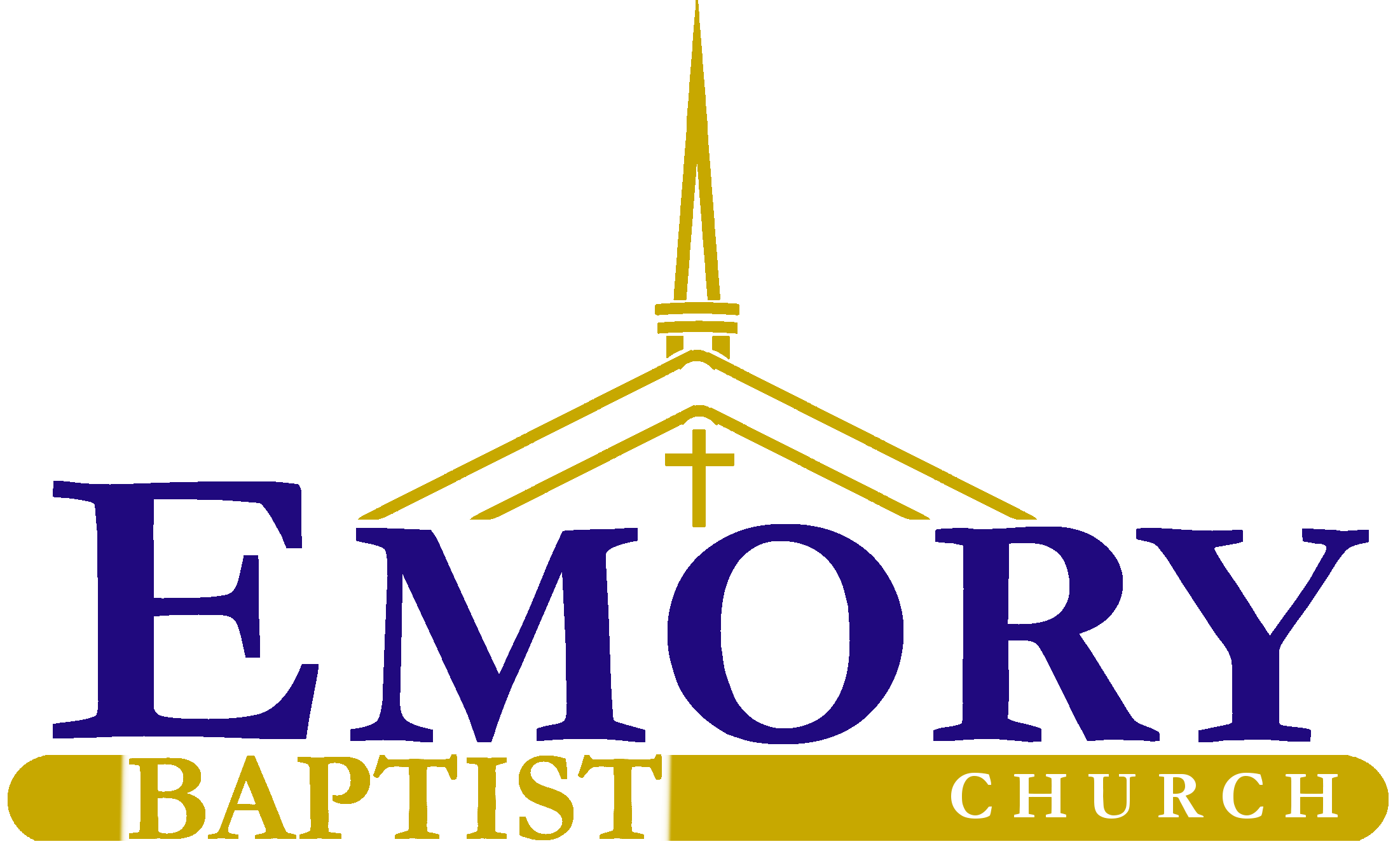 If you have your Bibles, please take them and turn to 2 Peter 1:5.  I want to share a message with you this morning entitled, "The Work of Salvation," and yes, you heard me correctly.
If you have been in a Baptist Church for any length of time, you have probably heard the phrase, "once saved, always saved."  On its face, I completely agree with the sentiment.  If an individual is truly saved, then he or she is always saved. 
However, there have been many Baptist Church Members through the years that aren't and never have been truly saved.  I would contend that is why at Emory Baptist Church we have a resident church membership of over 600 and a Sunday morning average attendance of 200.  Where are the other 400?  Again, my contention is that many of them have never been truly saved. 
When we as Baptist Brethren trumpet, "once saved, always saved," our brothers and sisters from other churches accuse us, and rightly so, of taking advantage of cheap grace.  The abuse of "once saved, always saved" and cheap grace can be verbalized like this, "I can curse and swear, rip and tear; but I'm just as sure of heaven as if I were there."
If you here this morning and you have walked a church isle during an invitation or filled out a membership card or even been baptized but you have never grown in your relationship with Christ, there is a very good chance that you are not saved because you haven't worked on your salvation.
In today's text, Peter tells us to take two actions regarding our faith or salvation.  First, we are to work hard in cultivating our faith.  Second, we are to work hard to conform our faith.
Work hard to cultivate your faith, 2 Peter 1:5-7.
5 But also for this very reason, giving all diligence, add to your faith virtue, to virtue knowledge, 6 to knowledge self-control, to self-control perseverance, to perseverance godliness, 7 to godliness brotherly kindness, and to brotherly kindness love.
Verse 5 begins by looking back.  What is "this very reason?"  As a whole, you say Peter was talking about gift of salvation.  Or, he might have been talking about the assets of salvation including the knowledge of God and the power of God and the promises of God and the nature of God and the protection of God.
At the very minimum, I believe he is referencing the very nature of God, in the Holy Spirit, that now lives in us.  Because that is true, give all diligence or work hard to add to your faith or cultivate your faith or work on your faith. 
What are we to add to our faith or with what are we to cultivate our faith?  Peter gives us what is known as virtue list, and it includes seven characteristics that should be true of the follower of Christ. 
First, we are to cultivate virtue with our faith.  Your translation may say moral excellence.  It is the idea of being moral compared to immoral in what you think and do.  Telling the truth is moral.  Lying is immoral.  Being faithful to your spouse is moral.  Cheating on your spouse is immoral.  Being content with what you have is moral. Stealing is immoral.
Second, cultivate knowledge.  This is your knowledge of God's Word, and if you're going to know it, you've got to read it and spend time in it other than Sunday mornings.
Third, cultivate self-control.  This words paints the picture of holding yourself in.  Are you self-controlled in your words to your spouse and your posts on FB and your emails to co-workers?  Are you self-controlled in what you eat and what you drink?  Are you self-controlled in what you watch and what you hear?
Fourth, cultivate perseverance or patience.  This word literally means "staying under."  It is means not giving up even in times of duress.
Fifth, cultivate godliness.  In your day, do think about God?  Do you try to practice the characteristics of God?  Love, grace, mercy?
Sixth, cultivate brotherly kindness.  The first give virtues are primarily internal and focus on our relationship with God.  The last two focus on our relationships with others.  This sixth virtue is simply being kind to other believers.  Is that true of you or are you always critical or even mean and judgmental? 
Finally, cultivate love.  This is unconditional, agape love that is only possible when God is working in us and through us. 
Brothers and sisters, we are to work hard in adding or cultivate these virtues in our lives.  If we don't, there are consequences. 
Look at verse 8.  If you don't add or cultivate these virtues in your life, your spiritual life will be barren or useless and unfruitful in your knowledge of Christ. 
Furthermore, according to verse 9, if you don't add or cultivate these virtues in your spiritual life, you are shortsighted and even blind to what supposedly happened in your life. 
In other words, you're acting like a lost person.  That is what he means when he says you have forgotten that you were cleansed from old sins. 
Therefore, work hard to cultivate or add to or work on your faith.
Work hard to confirm your faith, 2 Peter 1:10-11.
10 Therefore, brethren, be even more diligent to make your call and election sure, for if you do these things you will never stumble; 11 for so an entrance will be supplied to you abundantly into the everlasting kingdom of our Lord and Savior Jesus Christ.
When you don't cultivate your faith, many Christians then experience doubt as to whether or not they are saved.  Therefore, cultivate your faith, and then you will be able to confirm your faith.
That is what Peter says in verse 10.  Be even more diligent to make your call and election sure.  With your obedience or adding to your faith or cultivate your faith, confirm your salvation.
And as stated previously, if you don't confirm your faith, you will likely stumble.  Peter doesn't mean lose your salvation, but he does mean fall into sin or to borrow a term from yesteryear, backslide. 
However, if you are obedient and add to your faith and cultivate your faith, you will be welcomed into an everlasting kingdom called heaven by our Lord and Savior Jesus Christ. 
Illustrations from the Bible
In case you're wondering if this whole idea of adding to your faith or working on your salvation is unique to Peter, it's not.
John 15:1-7
"I am the true vine, and My Father is the vinedresser. 2 Every branch in Me that does not bear fruit He takes away; and every branch that bears fruit He prunes, that it may bear more fruit. 3 You are already clean because of the word which I have spoken to you. 4 Abide in Me, and I in you. As the branch cannot bear fruit of itself, unless it abides in the vine, neither can you, unless you abide in Me.  5 "I am the vine, you are the branches. He who abides in Me, and I in him, bears much fruit; for without Me you can do nothing. 6 If anyone does not abide in Me, he is cast out as a branch and is withered; and they gather them and throw them into the fire, and they are burned. 7 If you abide in Me, and My words abide in you, you will ask what you desire, and it shall be done for you.
Philippians 2:12-13
12 Therefore, my beloved, as you have always obeyed, not as in my presence only, but now much more in my absence, work out your own salvation with fear and trembling; 13 for it is God who works in you both to will and to do for His good pleasure.
James 2:17, 24, 26
17 Thus also faith by itself, if it does not have works, is dead.  24 You see then that a man is justified by works, and not by faith only.  26 For as the body without the spirit is dead, so faith without works is dead also.
1 John 3:10, 18
10 In this the children of God and the children of the devil are manifest: Whoever does not practice righteousness is not of God, nor is he who does not love his brother.  18 My little children, let us not love in word or in tongue, but indeed and in truth.
Illustration from Life
At previous churches, I have led multiple individuals on mission trips around the world.  A person's place on the team was guaranteed when they told me they wanted to go and gave me a deposit. 
Then they were required to write financial support letters for the remaining balance, often times in excess of $2,000.  However, they were also told that if they were not able to raise the remaining funds, it would be covered through our church's budgeted money or world mission's fund.
In the same way, your place in heaven was guaranteed as soon as you surrendered your life to Jesus Christ.  However, you have to work out your salvation your entire life.  But even if you aren't perfect, and you never will be, your efforts have confirmed your election.
Conclusion
My first invitation is for you who are lost to answer the calling of God on your life to be saved.  My second invitation is for you who are saved to work hard in cultivating and confirming your salvation. 
Because if you don't cultivate and confirm your salvation, are you really saved?
Luke 13:6-9
6 He also spoke this parable: "A certain man had a fig tree planted in his vineyard, and he came seeking fruit on it and found none. 7 Then he said to the keeper of his vineyard, 'Look, for three years I have come seeking fruit on this fig tree and find none. Cut it down; why does it use up the ground?' 8 But he answered and said to him, 'Sir, let it alone this year also, until I dig around it and fertilize it. 9 And if it bears fruit, well. But if not, after that you can cut it down.'"