Episodes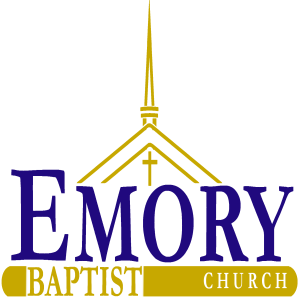 Sunday Nov 28, 2021
Sunday Nov 28, 2021
We find ourselves in John's Gospel this morning, and please find chapter one and verse fourteen.  Today, I want to share a message with you entitled, "What Makes Jesus Special?" 
In the recent Sundays, we have asked, "Who Is the Real Jesus" and "Are You a Child of God?"  In answering today's question, I want you to see five realities that make Jesus special.
His Humanity, 1:14a
14 And the Word became flesh and dwelt among us…
We know that John is talking about Jesus when he uses Word.  Jesus is the mouth of God, and that verse reminds that He was God in the flesh.
He didn't lose His deity, but God took on humanity.  Jesus ate and drank and slept and went to the bathroom and got hungry and tired and fished and cooked. 
The word "dwelt" literally means tabernacled and comes from the Old Testament referencing when the presence of God was in the Tabernacle.  See Exodus 40:34.
34 Then the cloud covered the tabernacle of meeting, and the glory of the Lord filled the tabernacle.
This reality is also described by Paul in the Philippians 2:5-8.
5 Let this mind be in you which was also in Christ Jesus, 6 who, being in the form of God, did not consider it robbery to be equal with God, 7 but made Himself of no reputation, taking the form of a bondservant, and coming in the likeness of men. 8 And being found in appearance as a man, He humbled Himself and became obedient to the point of death, even the death of the cross.
Finally, we will celebrate and sing about this reality next month.  Wesley wrote in Hark the Herald Angels Sing:
Veiled in flesh the Godhead see
Hail the incarnate deity
Pleased as man with men to dwell
Jesus, our Emmanuel
Pleased as man with men to dwell
Jesus, our Emmanuel.
His Deity, 1:14b
and we beheld His glory, the glory as of the only begotten of the Father, full of grace and truth. 
The end of verse one reminds of Jesus' deity.  Not only is He fully man, but He is also fully God as He is God's Son. 
We are children of God if we have received Jesus as Lord and Savior.  However, God only has one Son, and it is Jesus. 
However, don't think that Jesus' deity somehow began.  It has always been, and we learned that from 1:1.  In the beginning was the Word, and the Word with God, and the Word was God. 
Paul reminded the Colossian Church of Jesus deity in Colossians 2:9.
9 For in Him dwells all the fullness of the Godhead bodily.
Finally, He is gracious, and He is the truth.  Whatever He says and does or said and did is right.
His Exclusivity, 1:15-16
15 John bore witness of Him and cried out, saying, "This was He of whom I said, 'He who comes after me is preferred before me, for He was before me.'"  16 And of His fullness we have all received, and grace for grace.
In verse fifteen, we are reminded that John the Baptist bore witness or testified of Jesus.  We saw that last week. 
Notice what else John said.  He said Jesus was preferred or superior to him. What is ironic about that? 
In the OT, the older is presumed to be superior.  How is older John the Baptist or Jesus?  John the Baptist is six months older than his cousin Jesus. 
Therefore, it would be assumed that John the Baptist is preferred or superior.  However, it is Jesus because He was before John.  How is that?  Jesus is eternal.
In verse sixteen, John the Apostle reminds us who have received Him as Lord and Savior are blessed again and again.  That is what grace for grace means.  When one act of grace or God's blessing ends or runs out, another one begins. 
His Generosity, 1:17
17 For the law was given through Moses, but grace and truth came through Jesus Christ.
In the OT, the law was unable to save.  It was impossible to keep.  No human could perfectly keep all six hundred plus laws for a lifetime. 
However, the law did make it perfectly clear that humanity needed a Savior.  His name is Jesus.  See Galatians 3:24.
24 Therefore the law was our tutor to bring us to Christ, that we might be justified by faith.
Jesus perfectly kept the law for thirty-three years and was a sinless Savior.  Consequently, our faith in a sinless Savior is how we are made right with God.
The law was not generous.  However, Jesus was generous and full of grace and truth.
His Intimacy, 1:18
18 No one has seen God at any time. The only begotten Son, who is in the bosom of the Father, He has declared Him.
Verse eighteen can be a little confusing.  What John means is that no one has ever seen the fullest essence of God.
However, because of Jesus' intimacy with the Father, He is able to declare or explain or literally exegete Him. 
When John speaks of Jesus' intimacy with the Father, he compares it to his intimacy with Jesus.  See John 13:34.
23 Now there was leaning on Jesus' bosom one of His disciples, whom Jesus loved.
John was intimate with Jesus.  However, Jesus was more intimate with the Father. 
Conclusion
In light of how special Jesus is, if you haven't received Him today, would you? 
If you have received Him today, would you point others to Him specifically with your words?